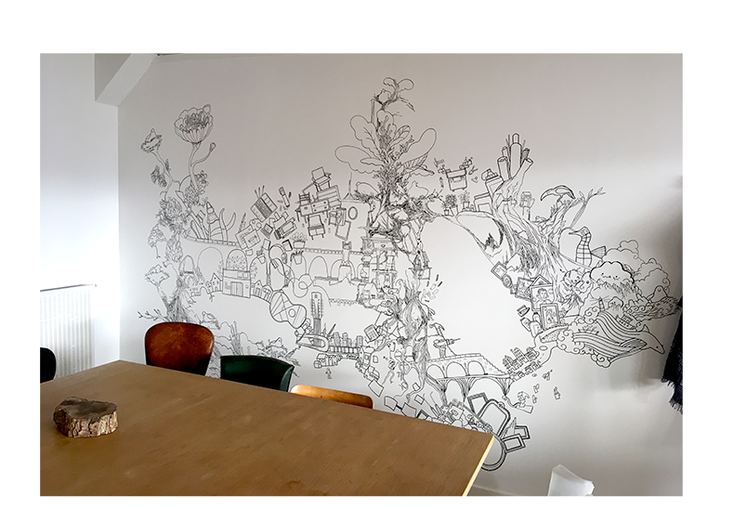 This week, I drew a mural with Lucie Van der Elst at the Atelier du 103, a local craftsmen located in Maisons-Alfort. Do you remember Lucie? She lives in the United States, it is at her place that I made the travel log Chicago's Lights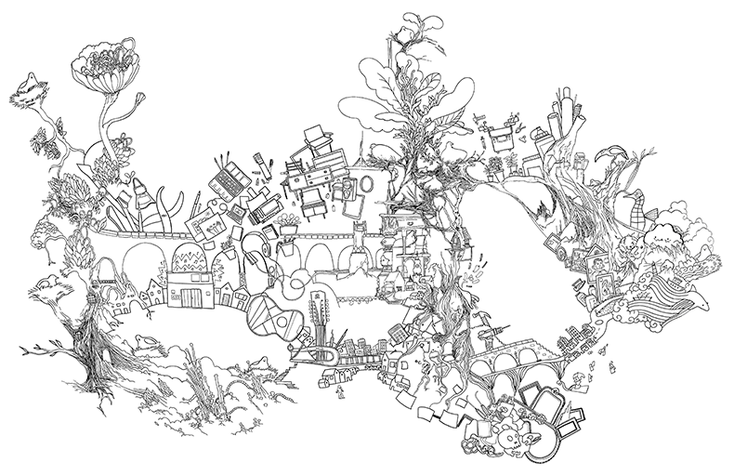 The drawing is a mix of mineral and vegetable abtsractions, to which we added specific details related to the trades of the craftsmen who work in this place.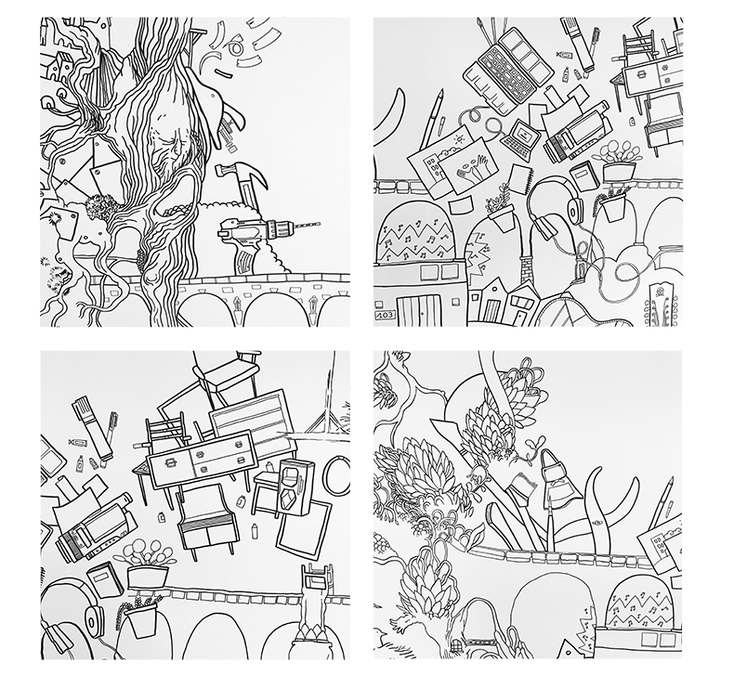 All the drawing was improvised directly with a marker on the wall in one afternoon.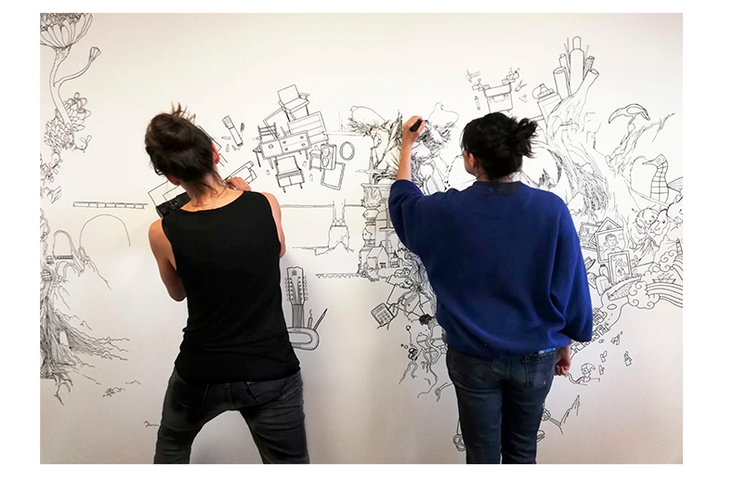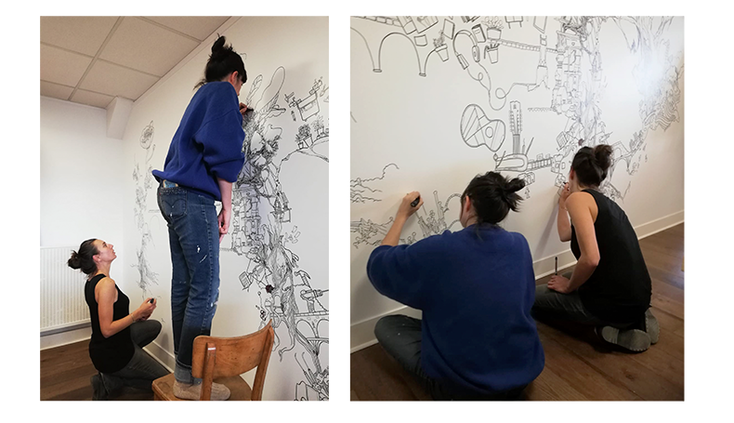 We loved this improvisation. If your are bored by your white walls, just call us!