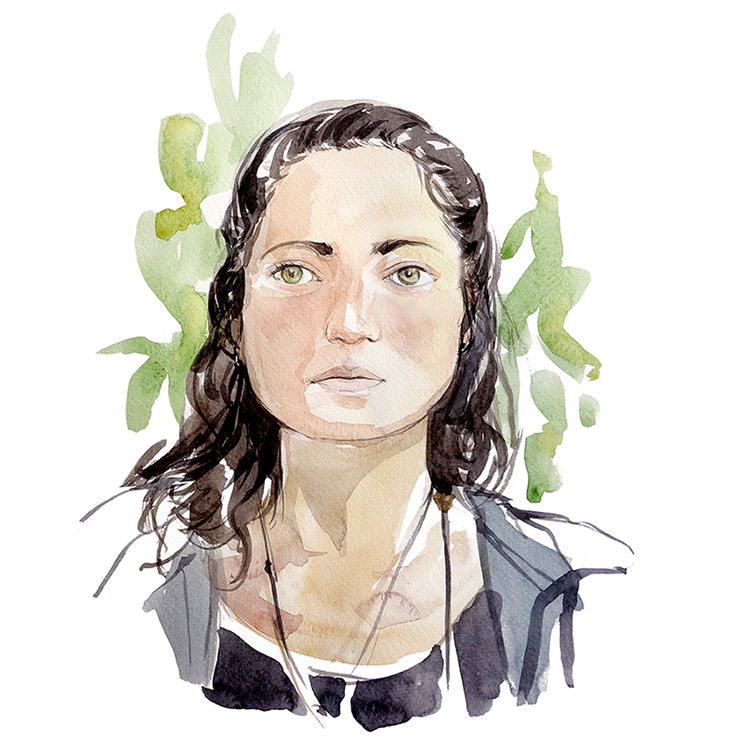 This week I met Aurélia Brivet. I found out her travel log on her blog and proposed
her a meeting while she crosses Paris.
Aurelia is a young woman from south France, cycling through North Europe since five month.
She regularly stops on the way to draw. She exchanges sketches with good meals or night accommodation.
« I feel good to spend hours on my bike through beautiful landscapes.
And, for a while be far from the news. »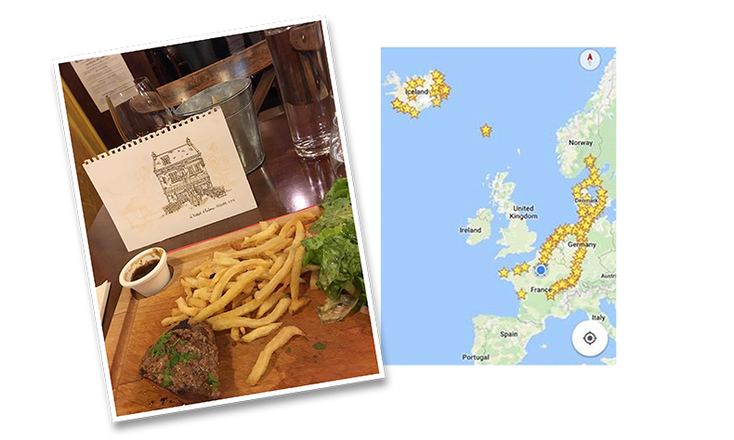 On the left, the price of glory. On the right, her path.
In few weeks she will complete her loop and be back home.
"The next few weeks are going to be more difficult: I am used to ride in the northern countries,
which is easier. In the north every driver is careful. In France, it is different : bike paths are sometimes
not maintained at all, and I had two accident last week. "
So, dear french readers, please take good care of our cycling friends. They mostly are very friendly,
do not pollute, do not damage the road and just want to survive.