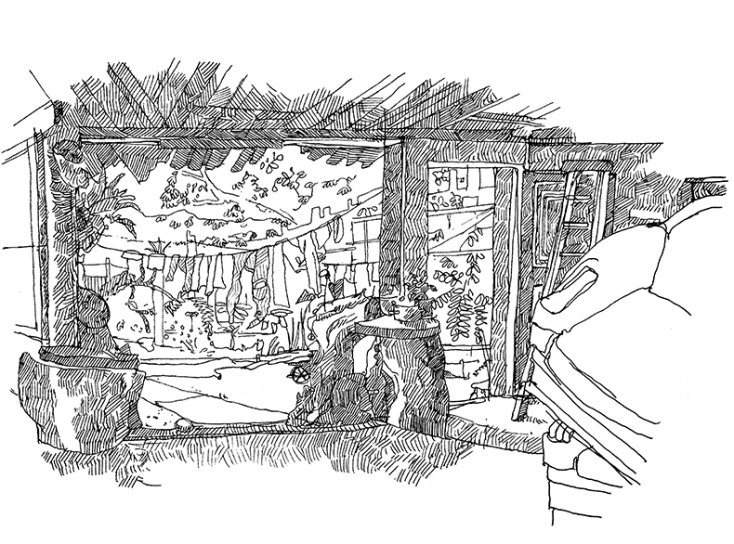 Lylia wellcame me this morning, to show me a draw. Then she told me to come back.
I propose her to pass by this afternoon and she answers "very well, if I am here you will do
my portrait, if I am not you can draw my house". He do not take a rendezvous,
anyway her door is always open.
I come around 5pm, she is not there. I quietly sit dawn on an armchair, and draw the courtyard.
Two pittbull watch me over. Suddenly, she came back.