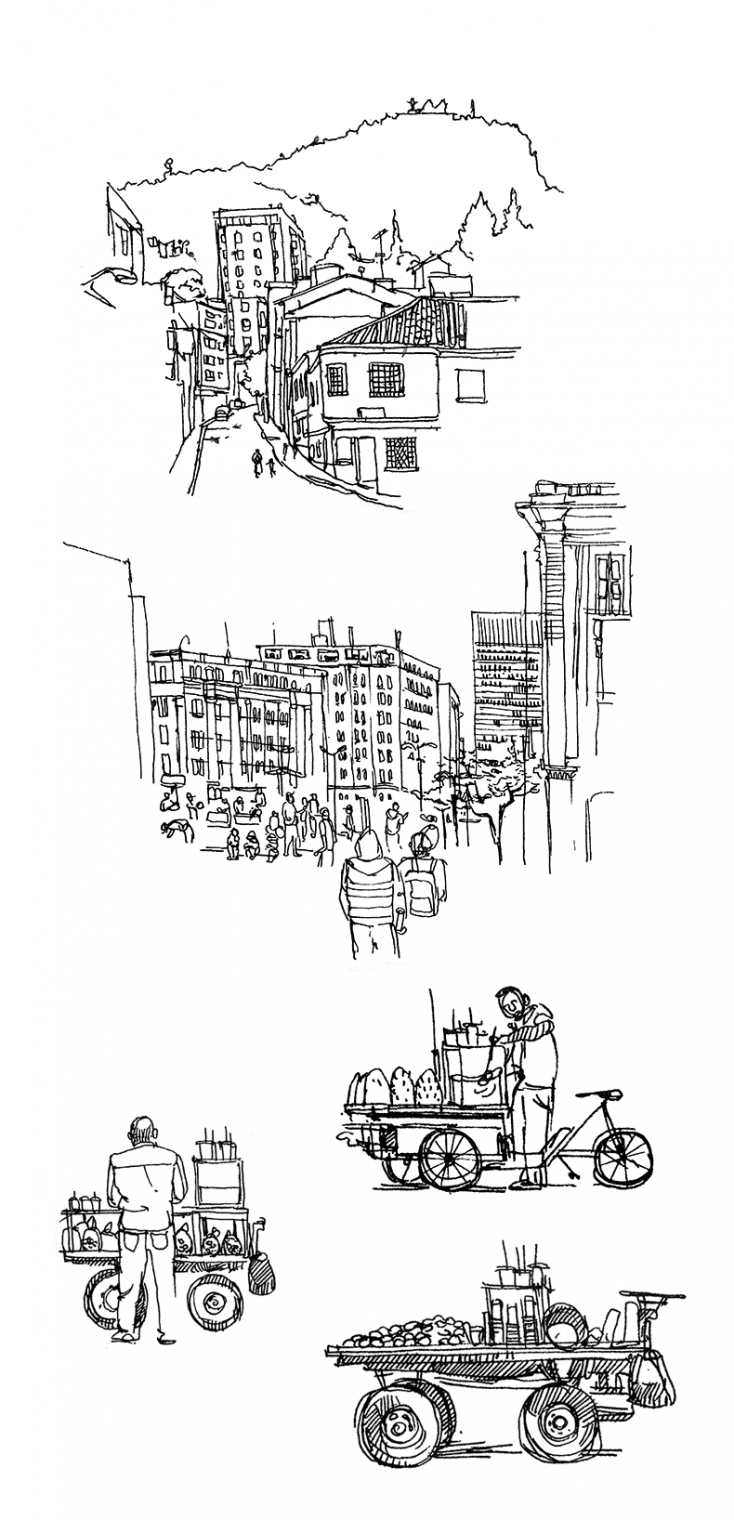 The day after tomorrow, I will take a plane to Madrid, were I will spend few days before going to Greece.
A new step, a new country, new faces, and so much nice thing to discover again.
But for the moment I let my feelings go to the melancholy of leaving Colombia, particularly Bogotà.
Refreshed by a half time drizzle, I walk again on my favorite path. From the Candelaria,
I walk to the 7th street. Then I merge into the excitement of the fruit juice sellers,
the mimes, the pocker games, the dogs wearing pullover, the fake Micheal Jacksons
and this tramp dancing salsa alone.