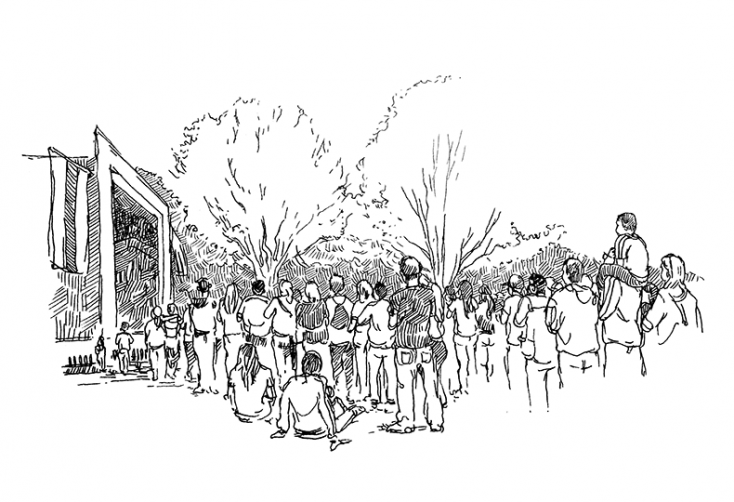 I go to see the match Colombia-Uruguay in a parc on the North of the city. This is the occasion
to discover a district with smart over-protected buildings. In front off the giant screen,
this is the big fiesta : people blow into plastic horn. The thing is that you can not have a drink in a bar,
or buy a beer. During the first colombian victory, nine people died, victims of the general jubilation. Consequently, the mayor decided to forbid any drop of alcohol in the city when there is a match.