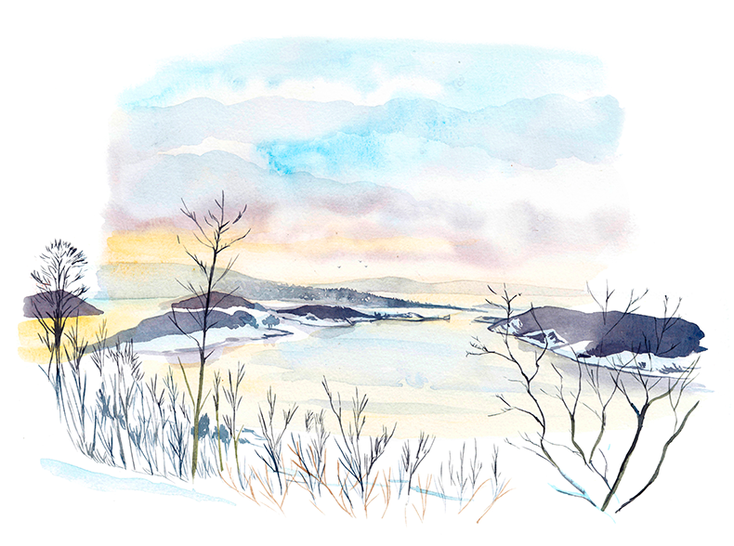 It's not dark all the time in Norway. The day wins for few hours, between a slow dawn and a colorfull sunset. When the sun is on the top, a golden light is reflected gently on the frozen fjords.
We wait 20 hours in the darkness to live this moment.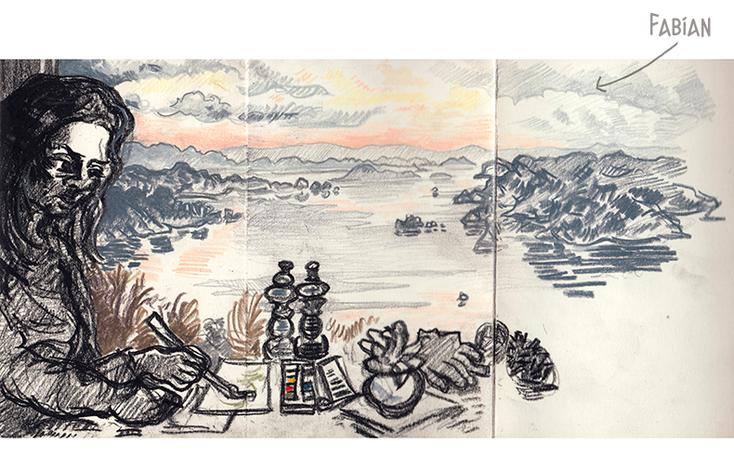 Time goes on, and Fabian still draws Ksenia.