The automatic drawings blog
The blog is on-line since 2012
Automatic drawing is a technique I have worked since 2001, and I have exhibited since 2013.
I call these "automatic" drawings because they are inspired by an automatic writing process.
Everything is done with ink pen, without a draft, without a starting theme. I let the line run
on the white space of the paper, and images are born from the unconsciousness.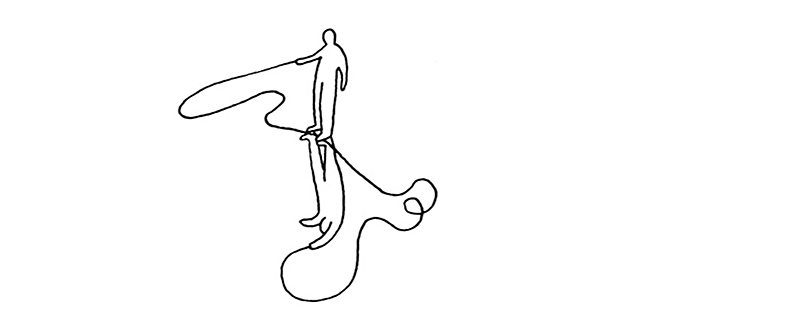 " À quoi tu penses ? " (What are you thinking about?) is a blog that was born in 2012, in order to present
these pictures for the first time. I was feeding it daily for more than two years. It became for me
as a small gallery, a separate planet containing all the drawings I produce in this style.
The originals are drawn in ink on watercolor paper, and have been exhibited several times
at the galerie du Pré au 6.
See other automatic drawings on this site.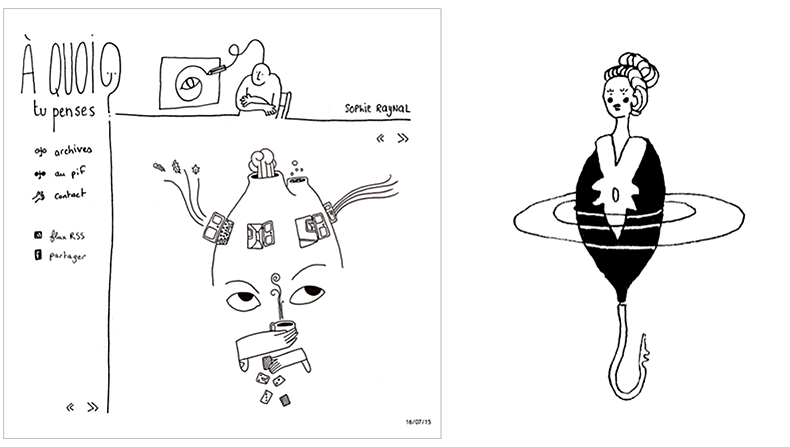 It is difficult to answer to a request of an illustration using automatic drawings, imposing a thematic
breaks the approach. However, I like to use the style of the line, the flatness and the surreal atmosphere
as metaphors to illustrate for the book " Il pleut aussi sur Beyrouth " ( It rains also over Beirut ),
or in the movie " Home Sweet Home ".
Me contacter pour d'autres questions.