"Draw my life" consists of drawing the content of a text while someone is reading it. This practice makes it possible to obtain quite quickly a dynamic video.
"Draw my life" can be done on a paper or Veleda board, or on a computer with touch screen. Depending on the choice of the technique, we can see or not the hand drawing. Here, two pictures taken during a shooting at the Sixtine agency.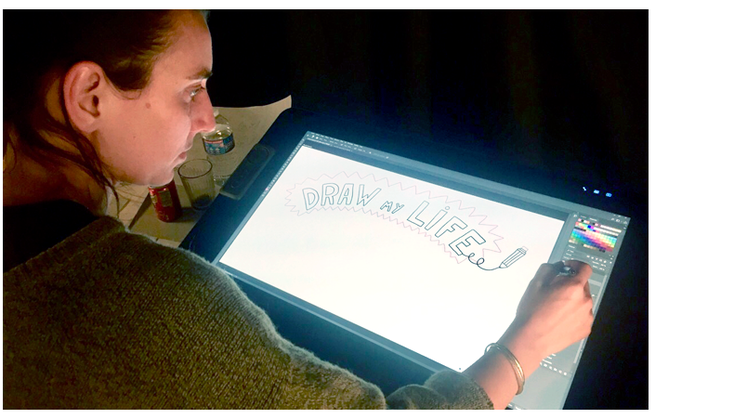 "Draw my life" done on a touch screen.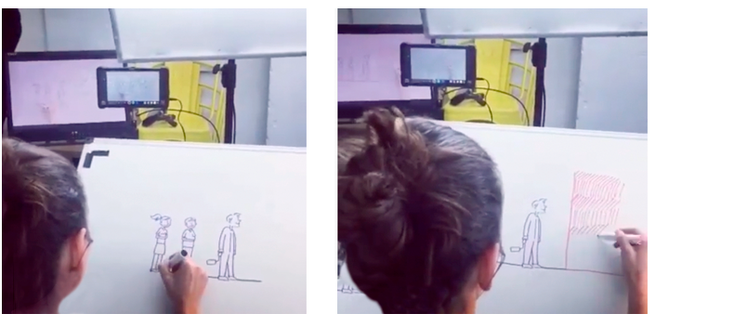 "Draw" my life handmade on a veleda board.
Movie made with a "Draw my life" on computer:
Screenshots of a Draw my life made by hand (with object movings):