Portraits from pictures
You can order original drawings from a photo. Projects can be ordered in a professional or private setting. The price is to be fixed according to the format and the techniques used.
Examples of realisations

Panel of portraits for a company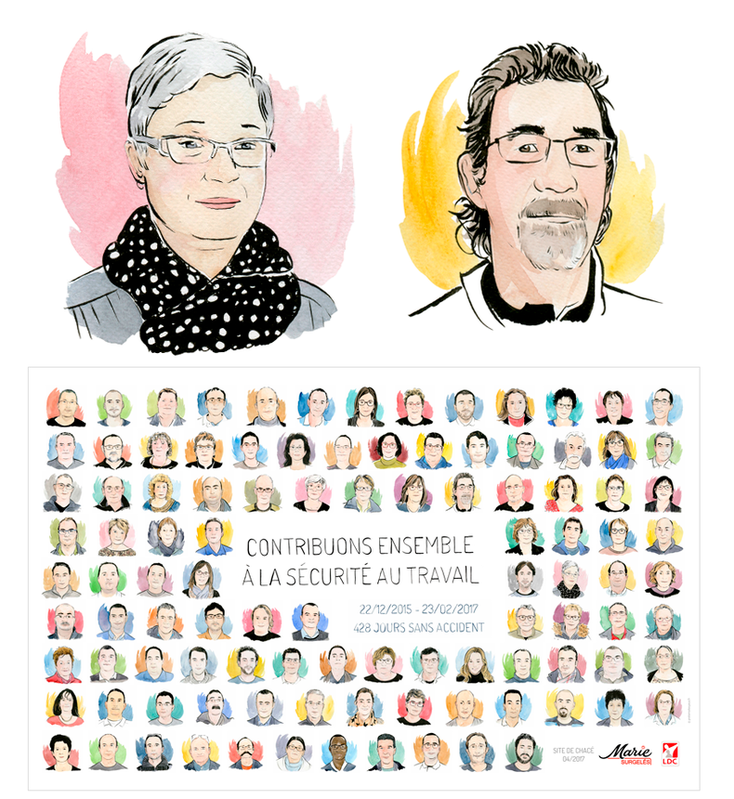 Family portraits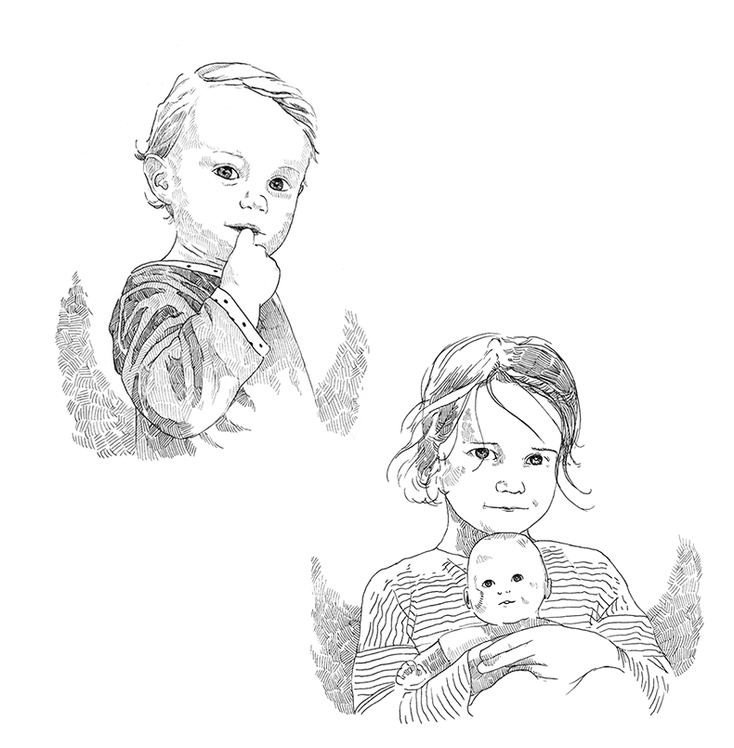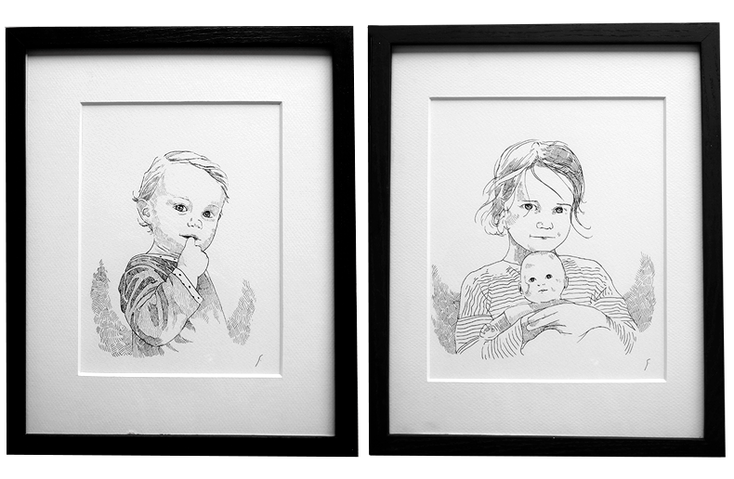 The designs are sold in oak frames (black or rough) and made-to-measure mat.