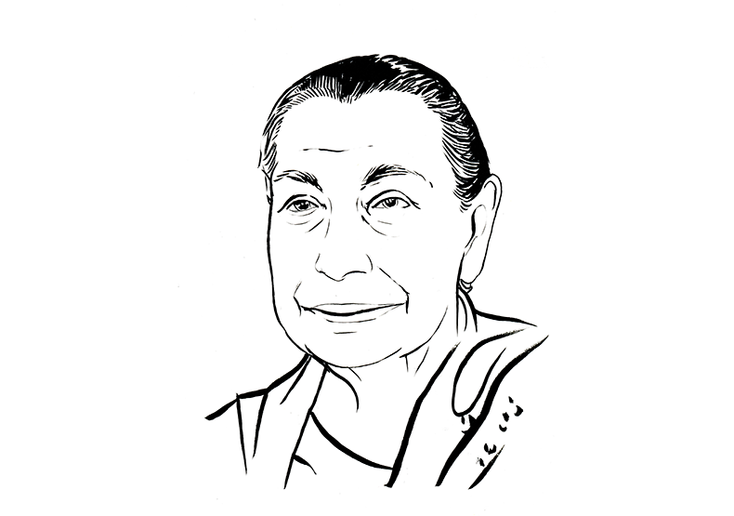 We have already met Sister in the convent of White Town. Now let's talk about Mirra Richard, the women who everyone call Mother.
Mirra Richard was born in Paris before the first metro. She got married twice : first with a painter, then later with a lawyer passionated of theology. She studied fine arts, met a mystical thinker in Algeria and lived in Japan for four years. Then Mirra moved to India, where she became the spiritual companion of a philosopher (Sri Aurobindo). She started to directed an ashram and made it prosper. Finally, at age 90, after a busy life, she manages to found an international community in a desert area north of Pondicherry.
She wanted to create: "a universal community life, where men and women would learn to live in peace, in perfect harmony, beyond all beliefs, political opinions and nationalities."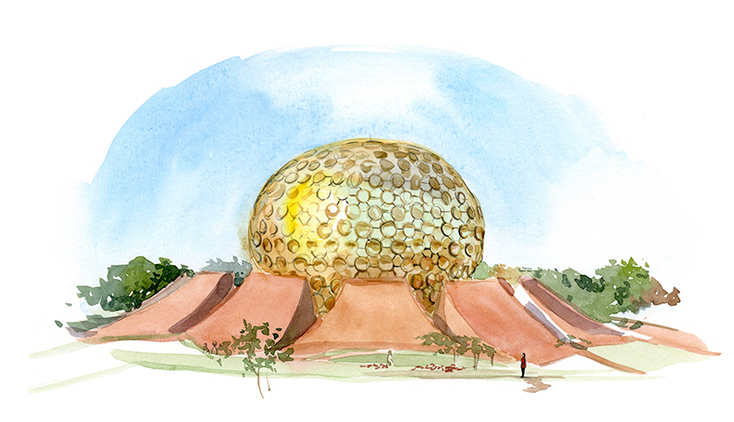 Fifty years later, the result is a village called "Auroville", inhabited by 2,500 people from 50 nationalities. This place as an unique statue : is not directly administered by the Indian government. The Aurorians are mainly managing themselves. Earthly paradise or a community of isolated utopians? Everyone can form his own opinion.
It is possible to visit a part of the village. From a separate park, we can admire the main building, the Matrimandir, created for meditation. Inside the golden ball, a glass globe reflecting a sunlight is installed in the middle of a white room, covered of marble.