Debout Népal
Book co-directed with Maëlle Joly, released in April 2018 at "La boîte à bulles".
Next dedication sessions :
October 04, 2018 / Librairie la Ving Cinquiéme Heure, 8 Place du Général Beuret, 75015 Paris / 19h
November 17, 2018 / 6e Salon de l'Inde des livres, 6 place Gambetta, 16h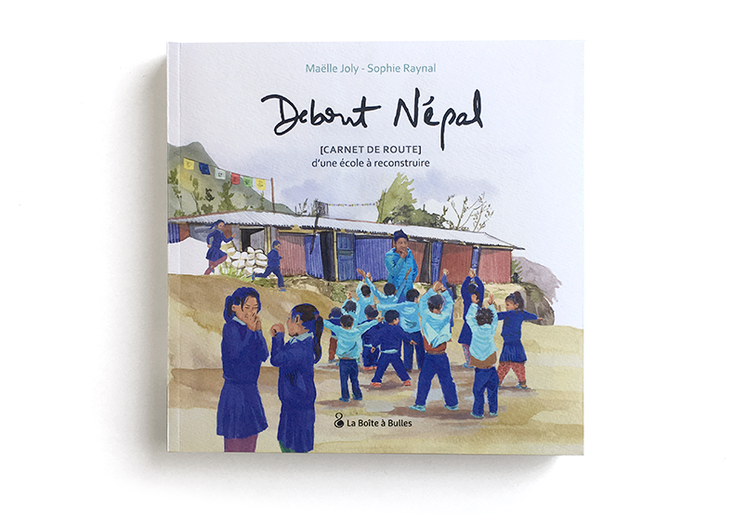 In the late 1990s, Maëlle Joly and friends went on an eight-month trek to Nepal. In the Himalayas, 2,000 meters above sea level, they make friends with the villages of Golphu Banjyang and Barati. They decide to create a primary school: the association Kalam was born.
Over the years the association and the school is structured. Maëlle and other members of the association - such Sophie Raynal from 2003 - regularly visit the site to follow the evolution of the school and the village.
In 2015, a violent earthquake shakes Nepal and the school collapses. The Kalam association is raising funds to set up emergency aid. But the reconstruction of the school seems to be a problem. Sophie and Maëlle decide to go back to Barati to better understand the situation.