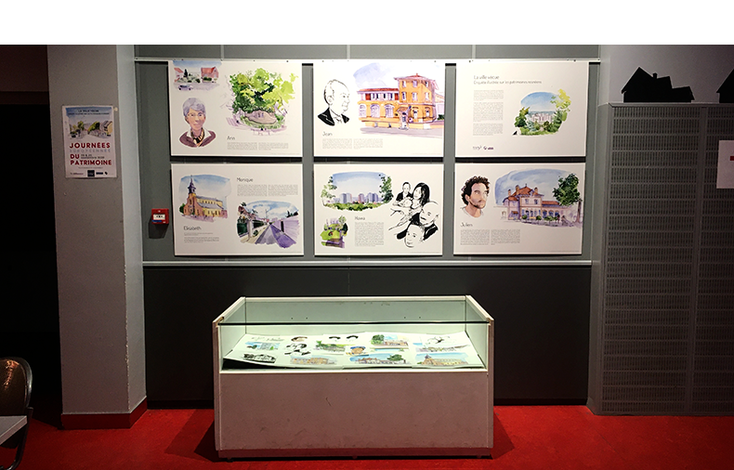 From the 15th to the 20th of septembre, you can see my exhibition "The living city" at the Georges Simenon space, place Carnot, in Rosny-sous-Bois. This work question the relationship of inhabitants to the city, with the survey of La ville, au loin and the department of archives of Rosny-sous-Bois, on the occasion of the Days European Heritage.
Information pour voir l'expo et réserver une visite

Visitors will be able to leave with the complete logbook of the survey on Rosny-sous-Bois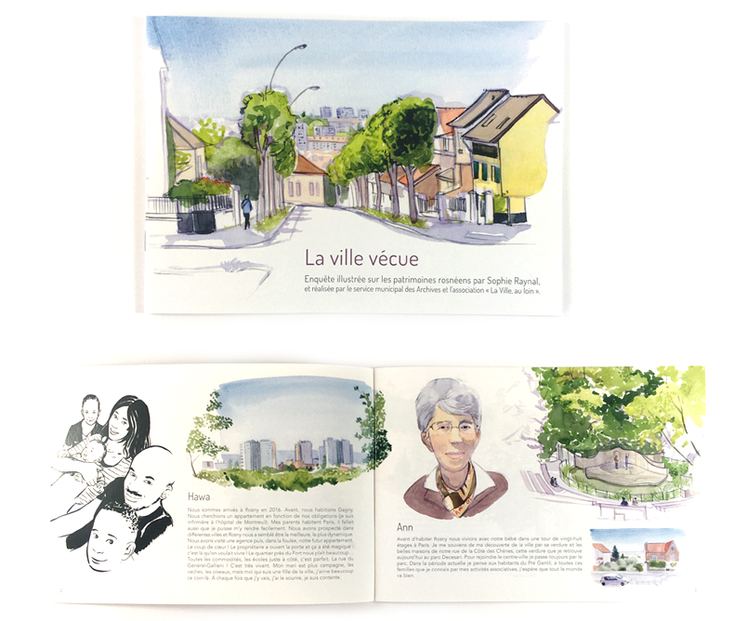 Tarpaulins with the illustrations are also visible throughout the city.