Drawing for you: private reports, custom sketchbooks
Families houses and important places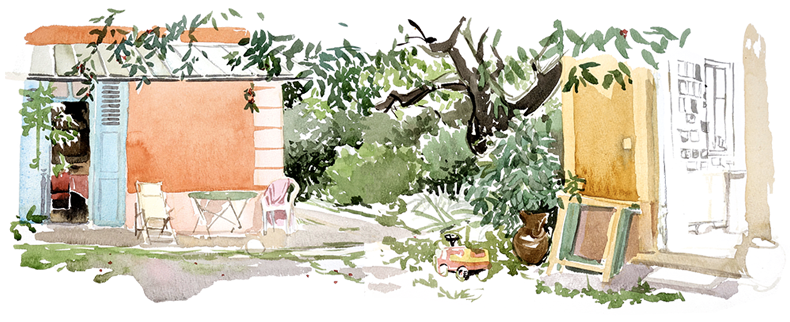 Places have a history, mark childhood memories or important moments of life. The front of a house,
the ambiance of the interior, or the view from a window, all refer to a period of our existence.
I propose you to keep a sensible image of those places, recreating their atmosphere in watercolors,
or sketches.
As for wedding ceremonies, I draw on site, to feel the atmosphere of the place. Upstream of work,
we can set your preferences on a series of sketches of atmosphere or a detailed visual.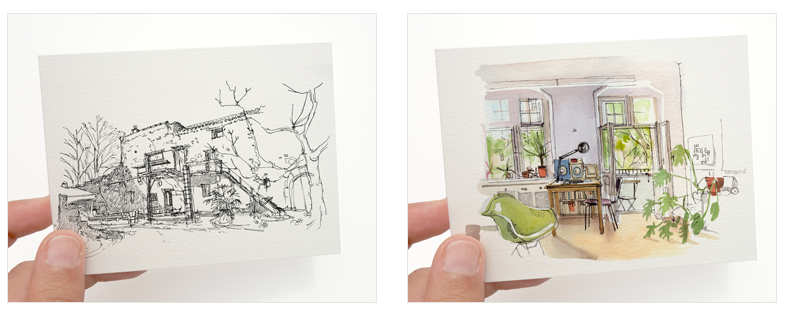 The original work is framed, and/or print a series of greeting cards. If the drawings are many, it is possible to gather
the sketches in a personalized book, accompanied by texts of your choice. The result is unique and sensitive,
and will poeticaly revive your memories.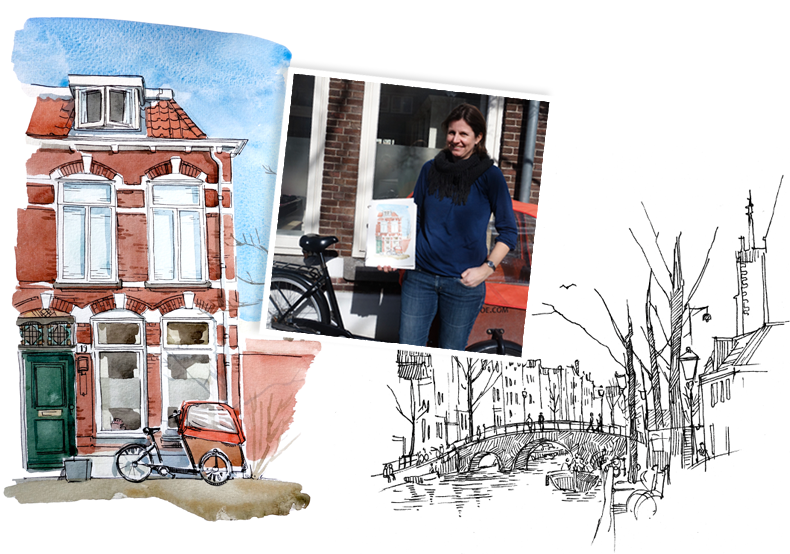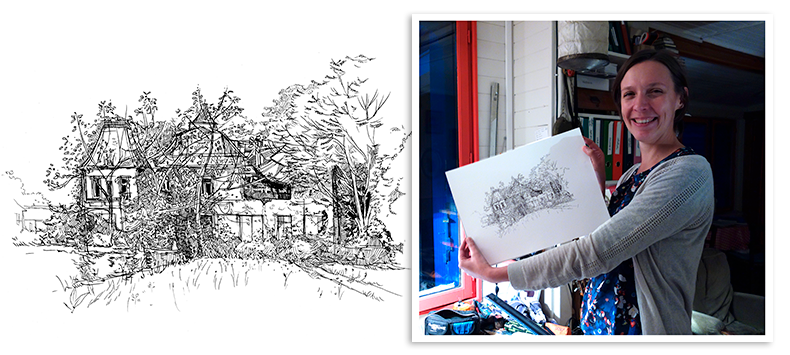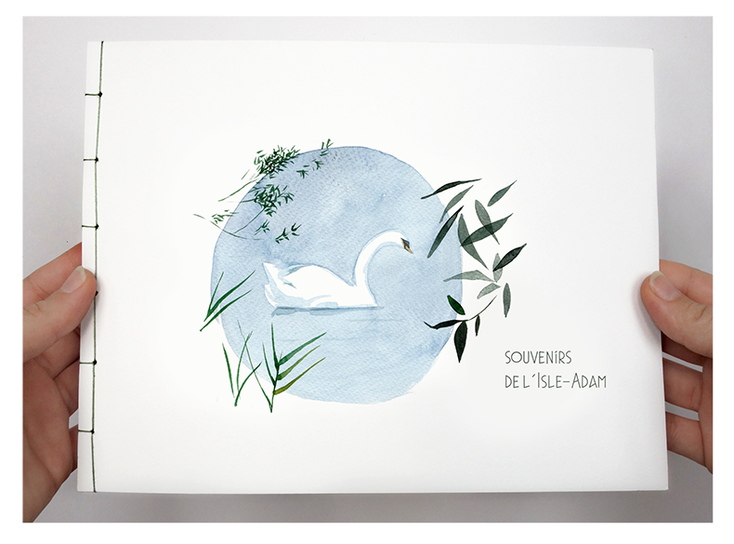 Book made about a house in l'Isle Adam. See more about that book.