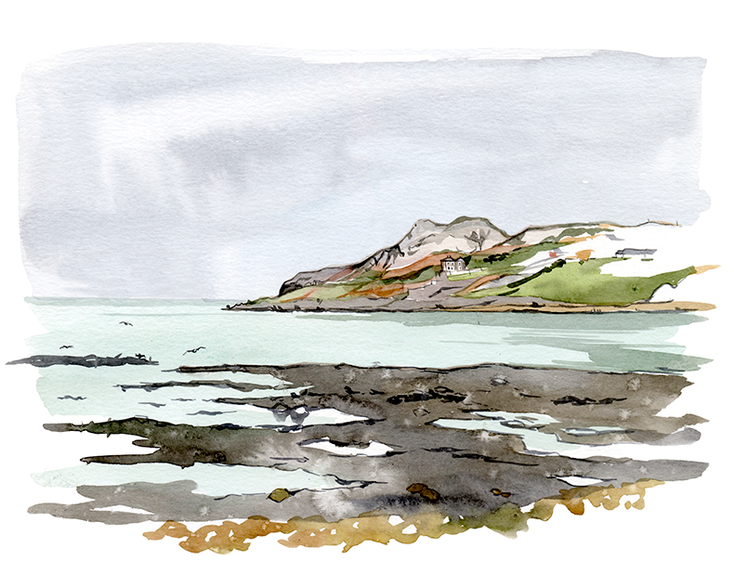 On Sundays, Dubliners climb the dark cliffs of Howth's Persian Peninsula.
With their noses sunk in their wet scarves, they walk along the black rocks, observing the sea. Then they return to the port.
Those who spend money go to the restaurant, taste the fresh fish from the market. The others eat "fish and chips", sitting on the benches placed along the pier, throwing a few fries to the seagulls.
At the end of the day, everyone goes back along the coast, into the train that goes to the center of Dublin.