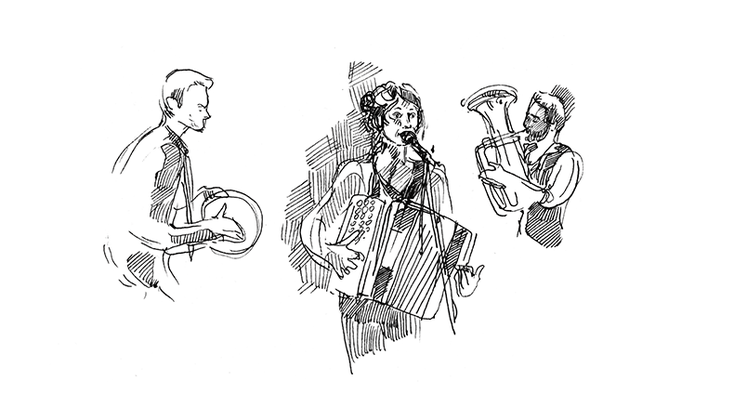 Tonight in Pigalle, musicians are playing. Chloée Lacan, Nicols Cloche et Brice Perda
are a wonderful Ménage à trois. Their songs make the cheeks pink, the eyes humid and the ears delighted.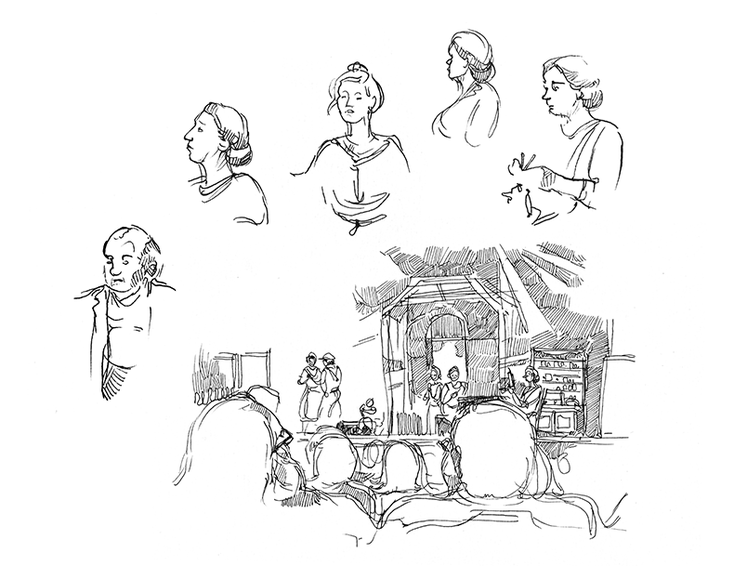 Close from here, the curtain of the théâtre de l'Atelier opens,and Michaël, an nostalic old man, appears.
His memories are dancing with prewar coton skirts. Danser à la Lughnasa of Brian Friel brings us into
an irish family in 1936.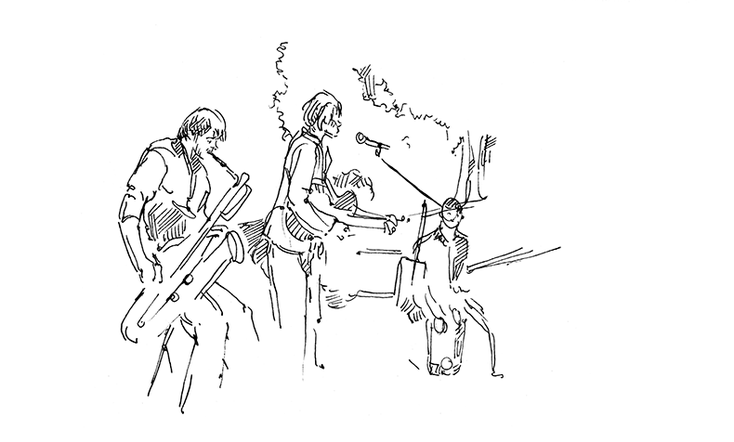 After theater, go in a little perpendicular street, climb Montmartre's starirs, and music go on.
In front of the Sacré cœur,
Zoumafrika et Papasax
make happy tourists and drunk lurkers dance.
Artists build a useful sensitive world : go see them if you can.