I explain here a project I made last month. The request was a artistic retrieval of workshops organized by the CJCOM agency during an event day gathering 280 managers of the IMA.
Step 1 : Livesketching
Livesketching during the workshops (purpose of the workshop: to invent an imaginary hotel).
The drawings made during the workshops were projected on screen during the restitution, at the end of the day of the event. On the screen, you can see a second drawing, made by Anna Lentzner, who came to support me on this assignment of livesketching.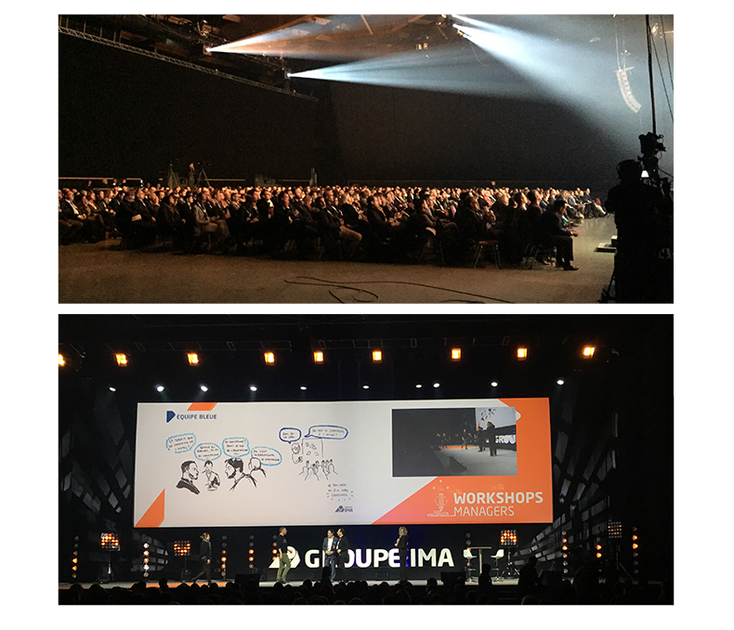 Step 2 : Illustration
Back at the workshop, the order was to draw the imaginary hotels invented by the teams (recognizable by their color codes). Below, some examples.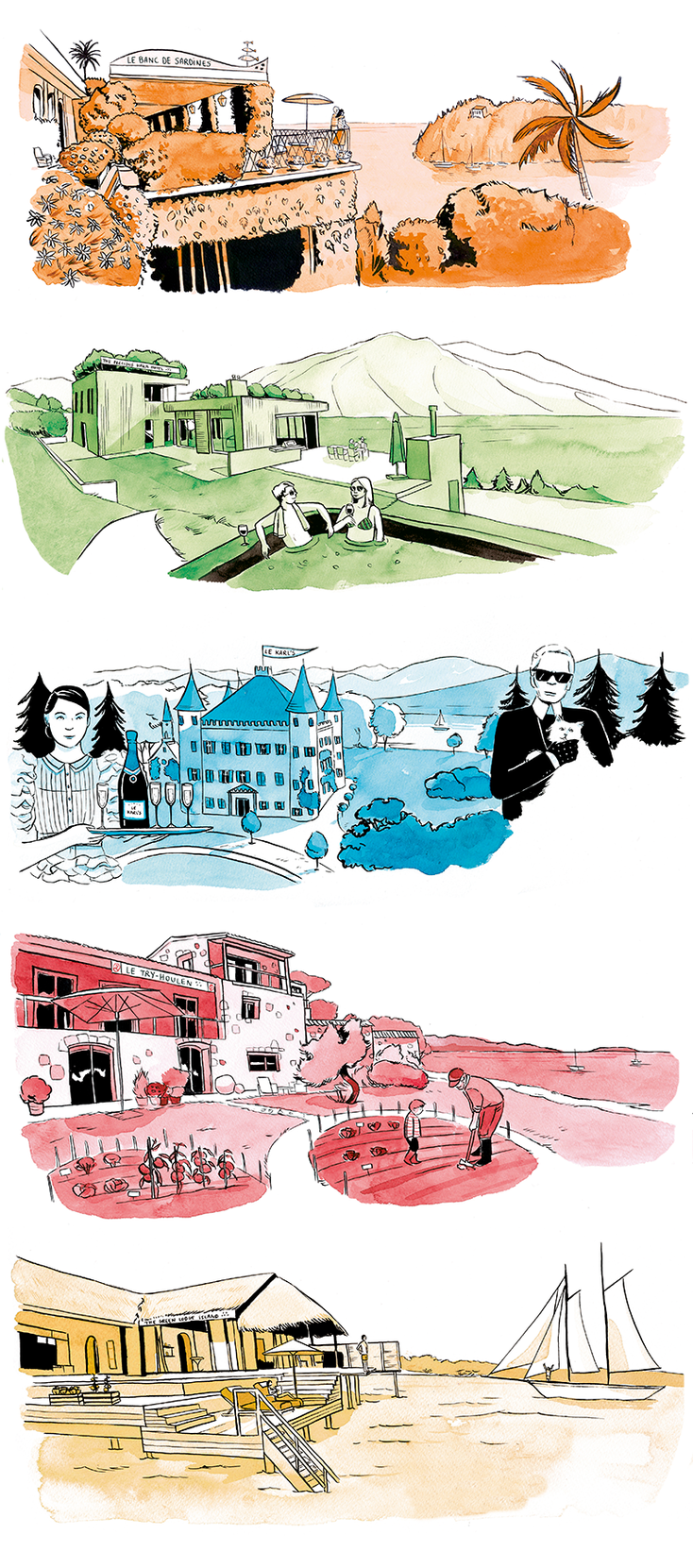 Step 3 : Layout
Finally, I put in page a deliverable which restores the event. In this 70-page booklet I have gathered all the drawings made on the spot, the illustrations of hotels and the photos. I made a layout "novel photo", so that the photos are more alive and work better with the drawings,