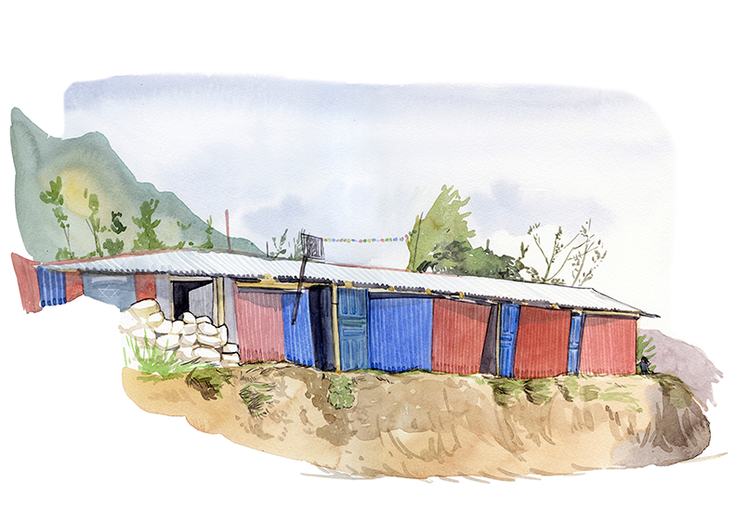 The temporary school, nearby the ruins of the previous building, is in full swinging :
we can hear the children singing.
The metal sheets bought by Kalam Association helped to install temporarily
three classrooms and a teacher's lounge. They have also provided shelters for the seven villages,
including Golphu and Barati, and helped other schools in the area.
3 : Barati and the Siddharta Primary School / Back to the map