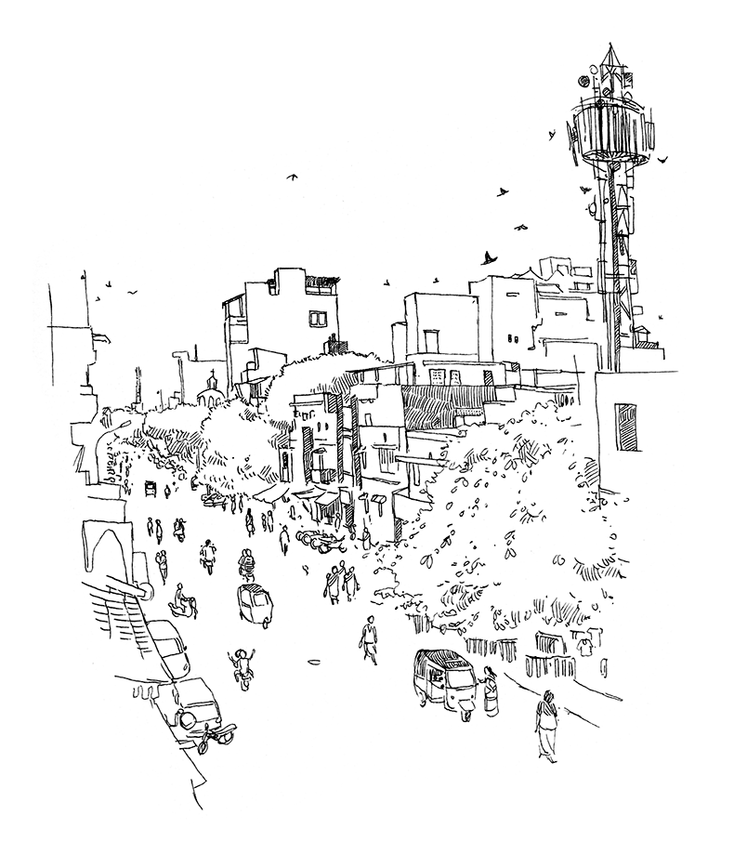 Yesterday morning, I was walking on the snow, with a full bagback and a ticket in the hand. Then I sat in an airplane and buckled my seatbelt. Propelled into the sky at 800 km/h, I crossed the sun.
Now I am on this road, avoiding holes. The temperature has increased by 30 degrees. The bikes dance between the rickshaws and the street gives off a strong smell of spices and putrefaction. The sound volume and the colors explode.
I have just arrived in Pondicherry.