Comics, Graphic facilitation : examples of creations

Series of graphic facilitations about to the consultative workshops organized by the AÉSIO group on the subject of occupational health prevention. Here, one of the three design made. See the other designs.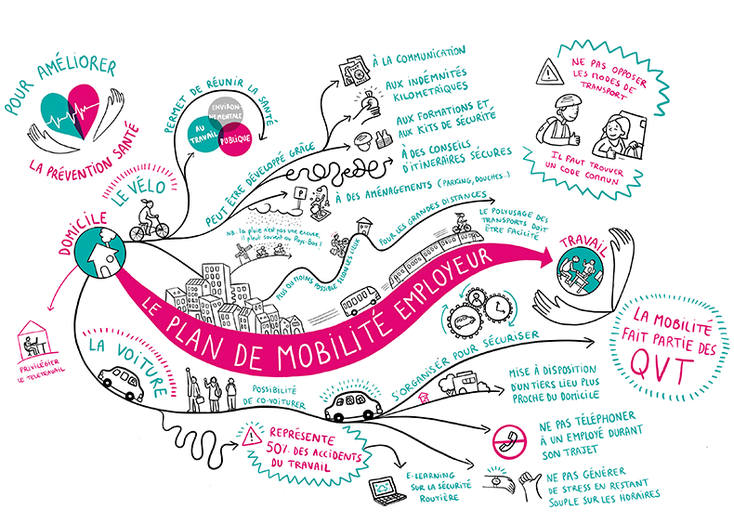 Series of web illustrations, frescoes and animated gif made with Egraine image, to explain to middle school students the environmental consequences linked to the creation of smartphones, and the reflexes to adopt to take responsibility and limit its impact. See the illustrations.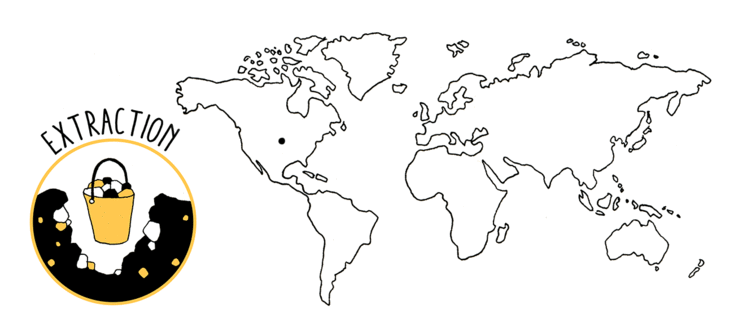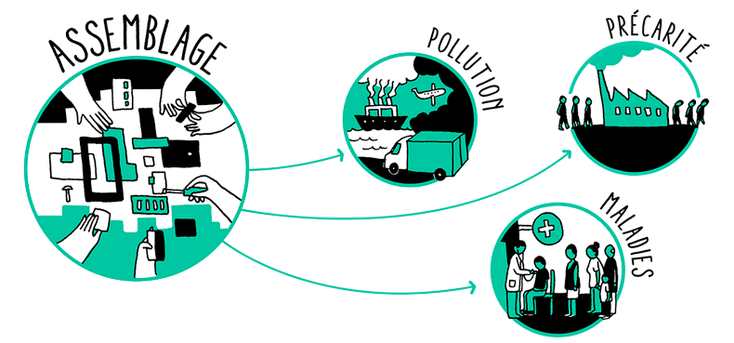 Illustration explaning the consequences of digital pollution to college students, high school students and students
See the full illustration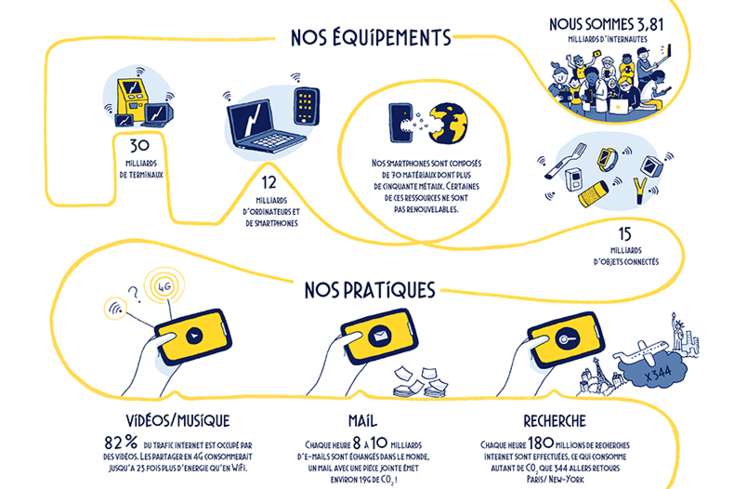 Realization intended for high school students, explaining the consequences of our way of eating on the environment.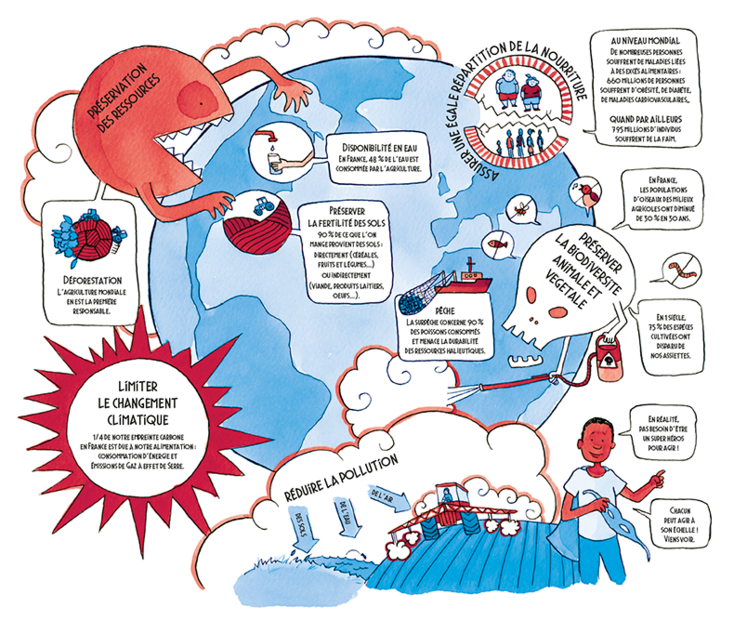 Series of explanatory drawings for exhibitors at the Brussels Furniture Fair