Graphic Facilitation
Meetings, conventions, seminars, symposia and companies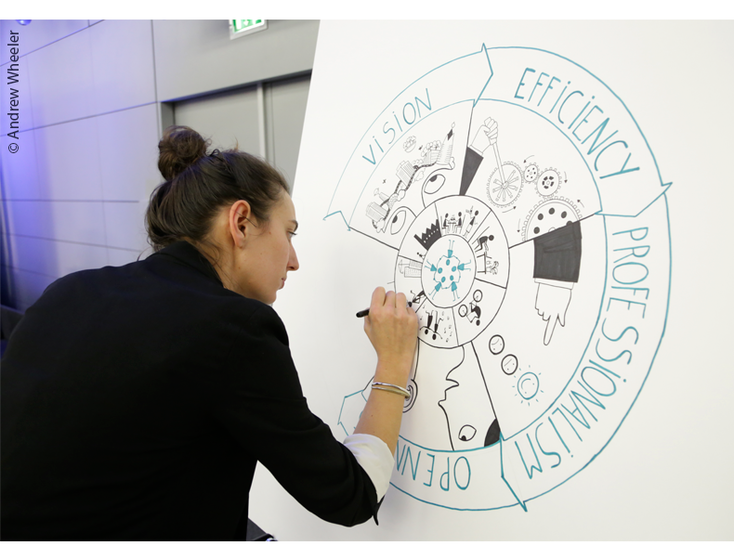 Graphic facilitation is a practice that allows the apprehension of complex subjects with image. During a meeting or an internship, the designer skectches in live, with keywords and drawings, the summary of the content. The live result allow people to read, understand and assimilate oral content.
Examples of realisations

Illustrations in live the different emerging ideas of the workshops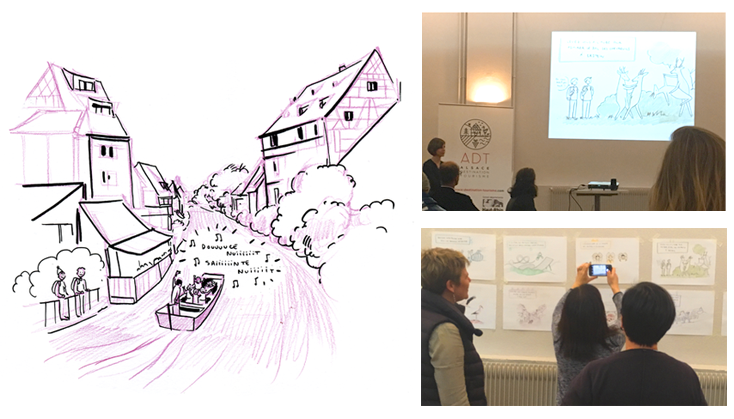 Livesketching and graphic facilitation at a two-day seminar in Zurich for Beng's and the Kongsberg Group.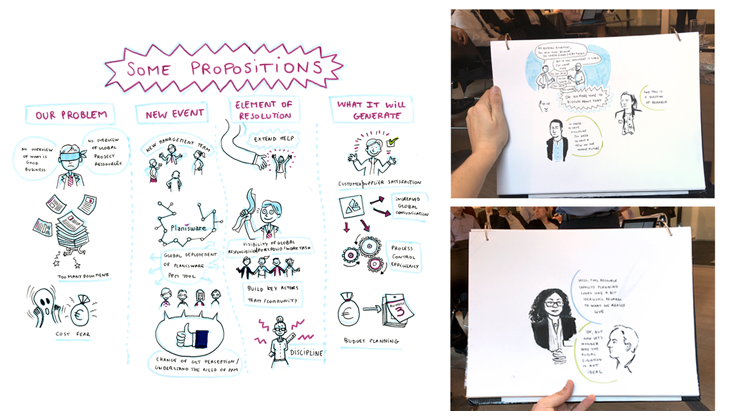 Drawing created during the ministerial conference of SIGMA.