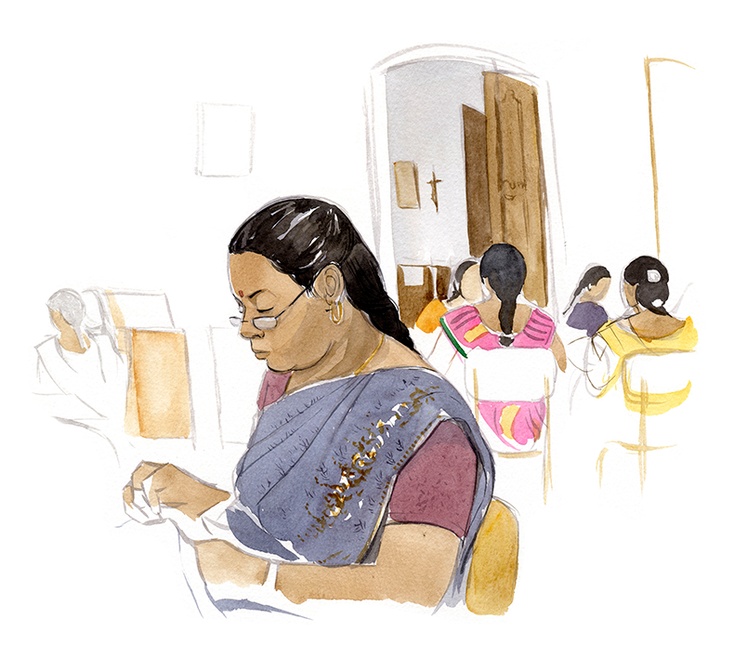 At first, Sister Augustina is afraid that I distract the embroiderers. I explain her that when I draw, I silently put colors on white surfaces, like them. She finally accepts and I am adopted for the rest of the day.
Nobody talks. The young girls sit together and throw amused glances at each other. The oldest, indifferent, work alone, always in the same place. Most of them learned embroidery more than twenty years ago. They earn 300 rupees (3.77 euros) a day.
For example, Denise comes to the convent every day since thirty years. She was 18 when she started embroidering. She whispered "I am the lines specialist. I can make them straight, so I embroider the outline of the sheets and towels."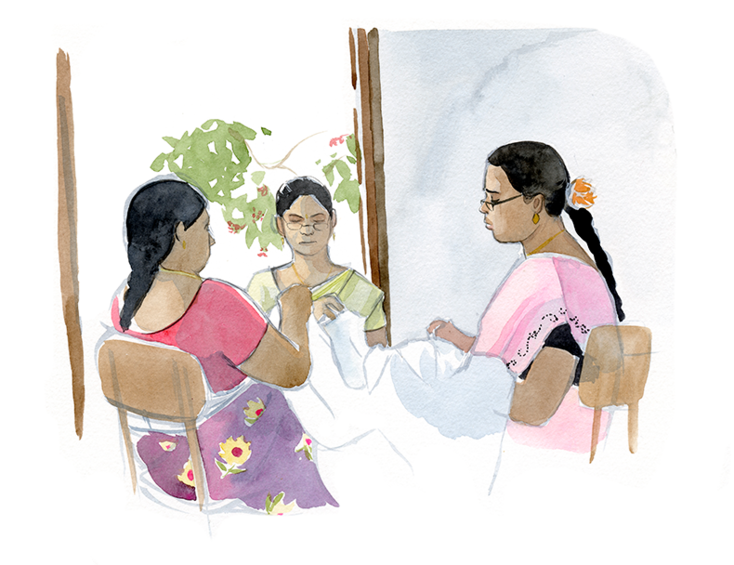 Time has stopped here. The same gestures are repeated without end. I think that one day, if the world falls into chaos, those women will still be embroidering in silence.