Drawing for you: private reports, custom sketchbooks
Weddings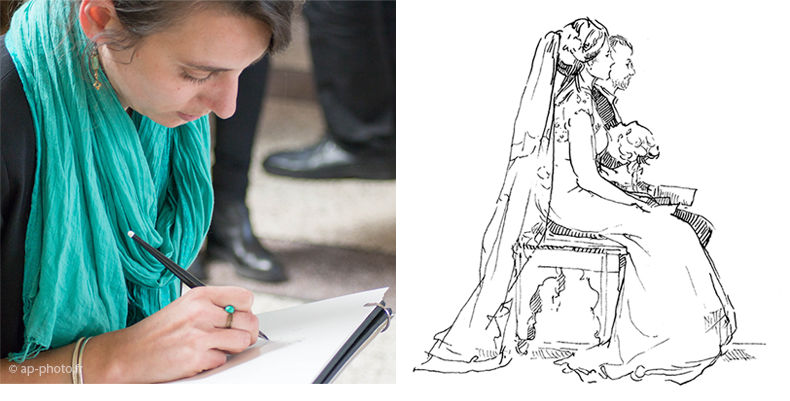 Some days in life are emotionally charged. After a while, we like to remember and speak about them.
Usually photos and videos reviv our memory. I propose a different visual medium, a significant mark:
a personalized book of sketches, drawings and watercolors about your exceptional moments.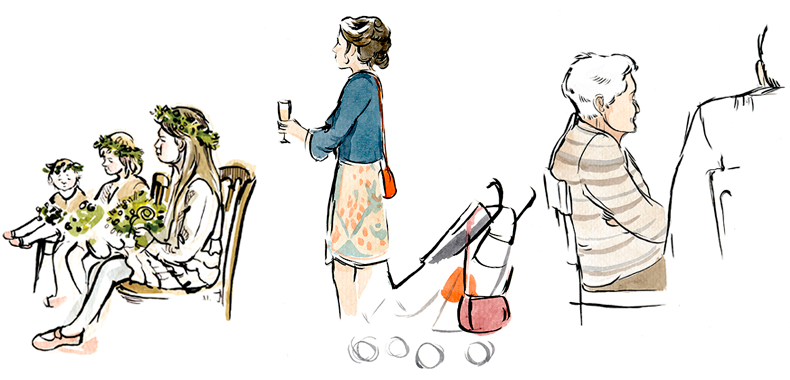 My practice of drawing and painting allows me to sketch the emotions of faces and the atmosphere
of an event. I walk around, and gather images. I'm not doing an animation for the wedding:
I capture and transcribe the emotion of it.


I can produce between 15 to 30 drawings a day, depending on the techniques used. On that basis,
I create different objects for the married and their guests, like: framed the original drawings, greeting cards,
customized books or digital format. The result is sensitive, original and qualitative.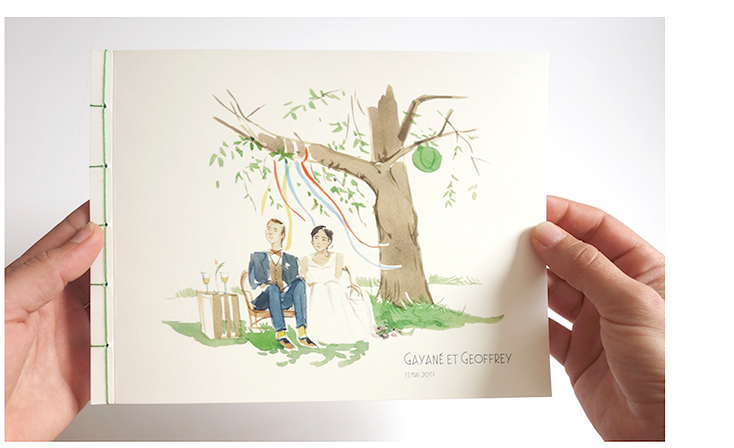 The edited version is conceived with married or friends. Texts may come from the ceremony, speeches,
or personal messages. A range of different paper qualities and binding is possible.
The digital version is accompanied by sound recordings.
See examples of digital versions :
• Gayané et Geoffrey
• Dorothée and Pierrick
• Erica and Gabriel
• Aline and Thomas
• Pauline and François
• Delphine and Jean-Marie
• Nadège and Boris
• Alice and Marc