The live sketching
Congress, seminars and companies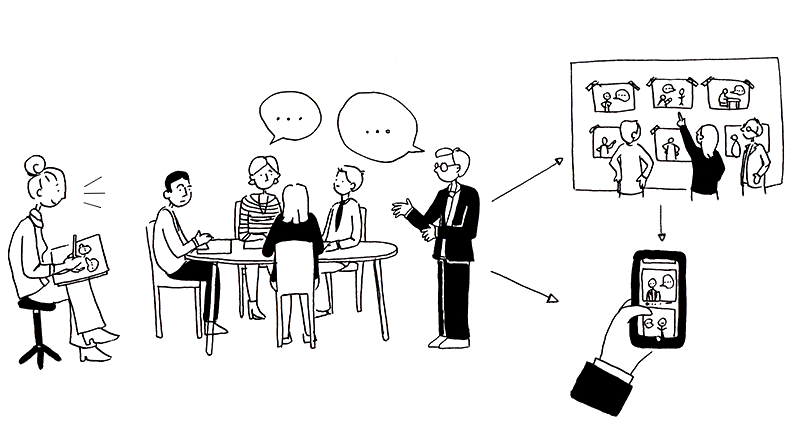 Live sketching involves drawing during an event or a work meeting. The drawings (portraits or comic strips) are completed by with quotations notes in live. A live exhibition is set up as the drawings are created. During the breaks, the people remember what was said during the seminar / meeting by observing the drawings. The result can be digitized live to be posted on social networks, and / or used later for print or web media.
Examples of realisations

A day of live sketching dedicated to the rehabilitation of city centers for Action Logement. This time, a mixture of two techniques: observation and comics.
See more about this project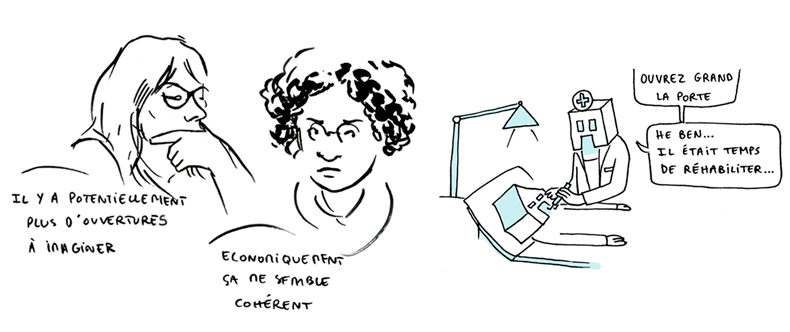 A day dedicated to help with job search.
See more about this project.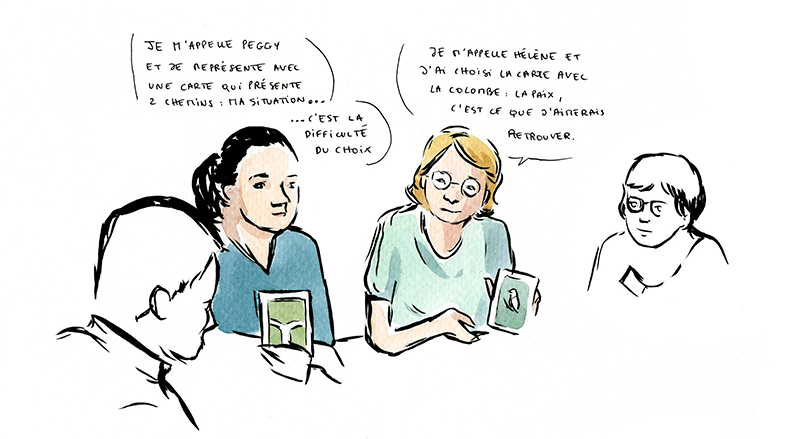 A complete project: livesketching, illustration and layout for the restitution of the workshops of the IMA.
See more about this project.

Journée de live sketching pour le bilan de fin d'année du CFPPA du Haut-Rhin
See more about this session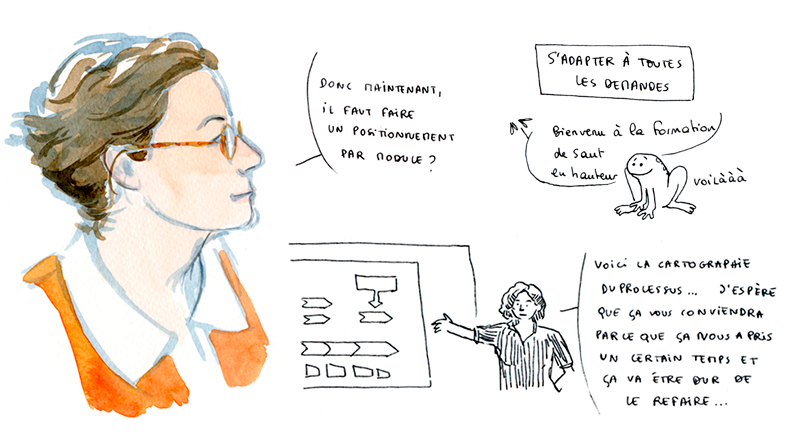 Day of livesketching for a symposium with the Bel group.
See more about this session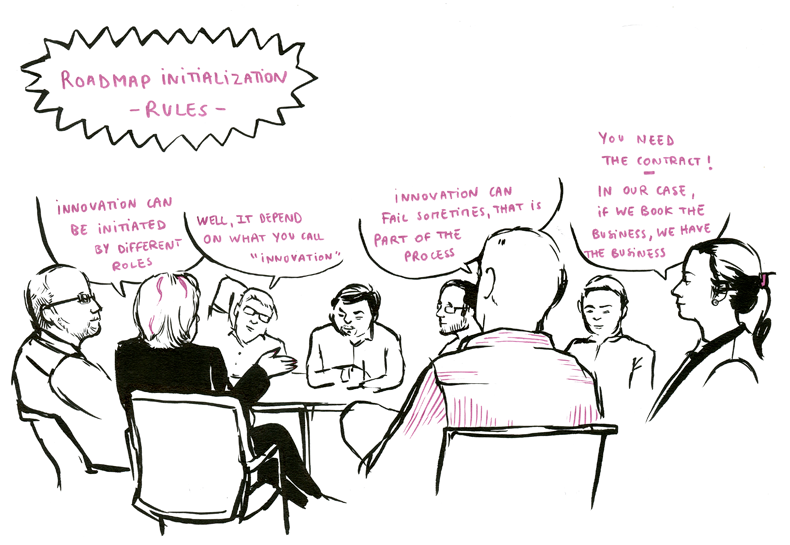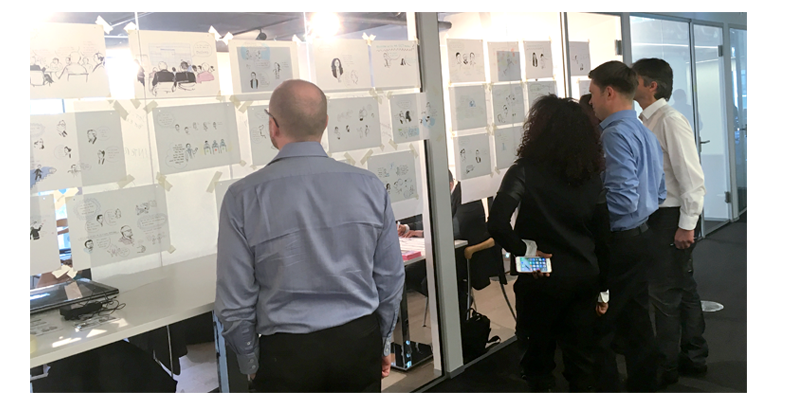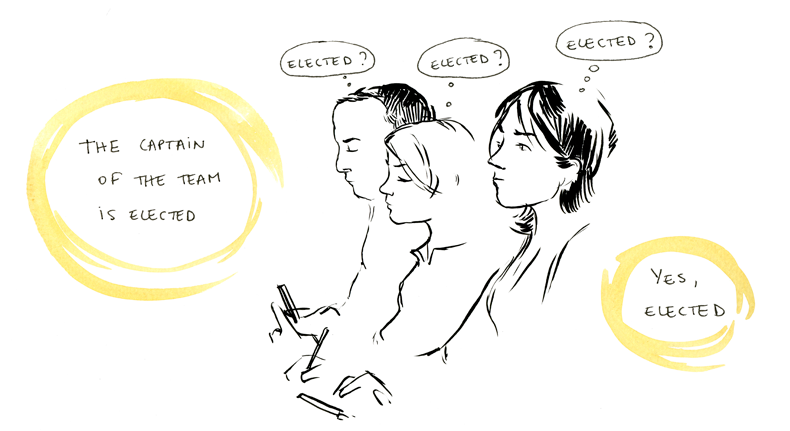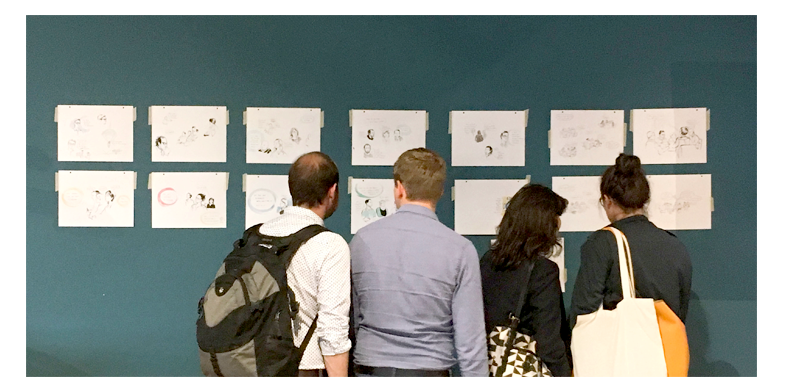 Two days of live sketching for the Digiworld Summit, about Digital Trust Economy.
See more about this session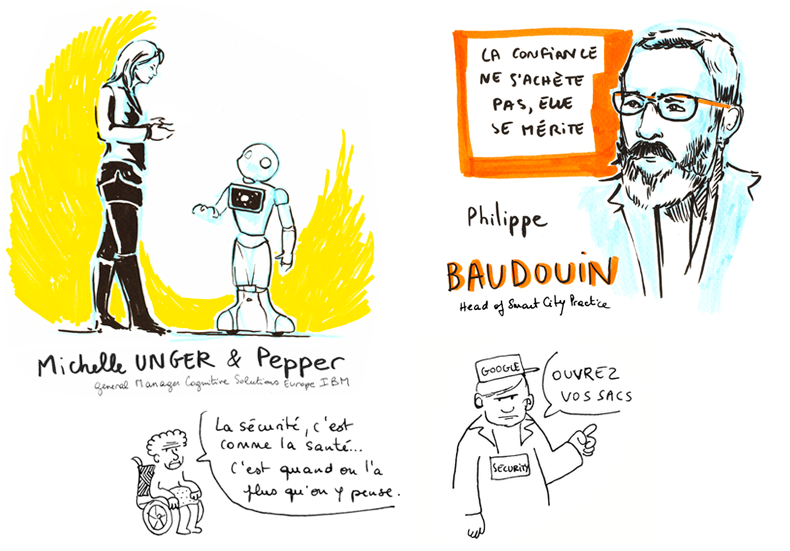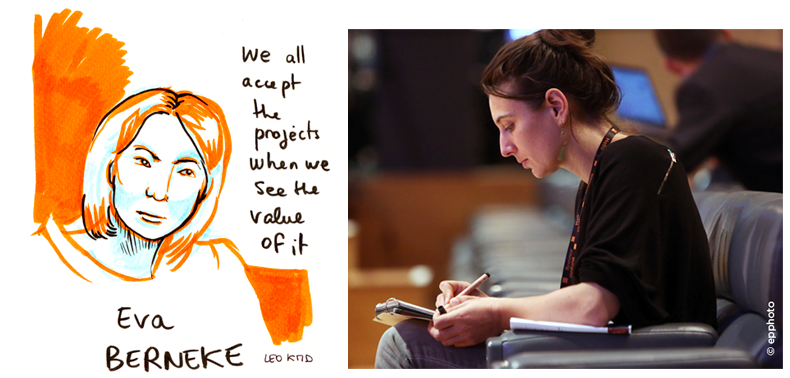 Series of 48 portraits Florent Courtaigne during training "Safety C21".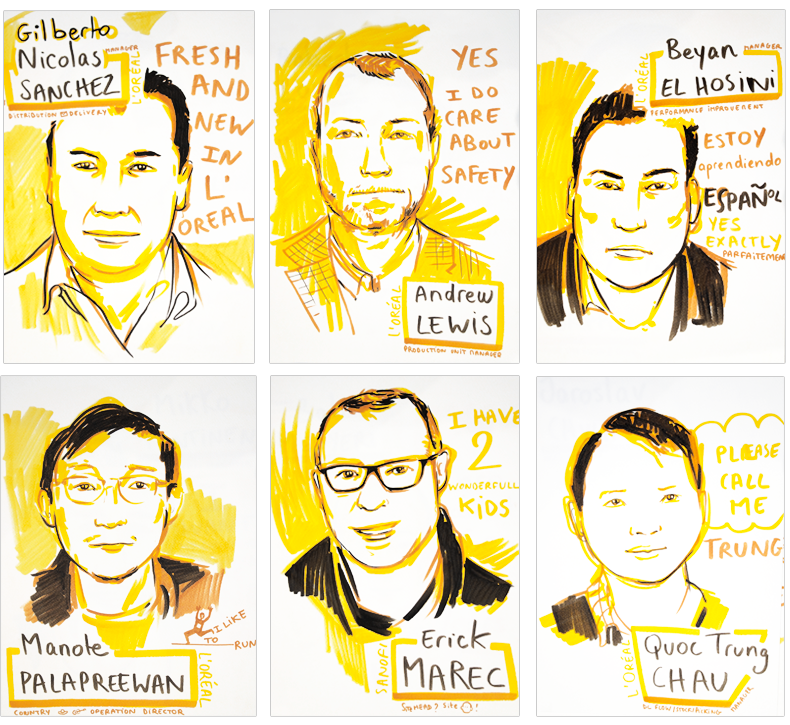 Serve of portraits in a company, in order to create a presentation in a website.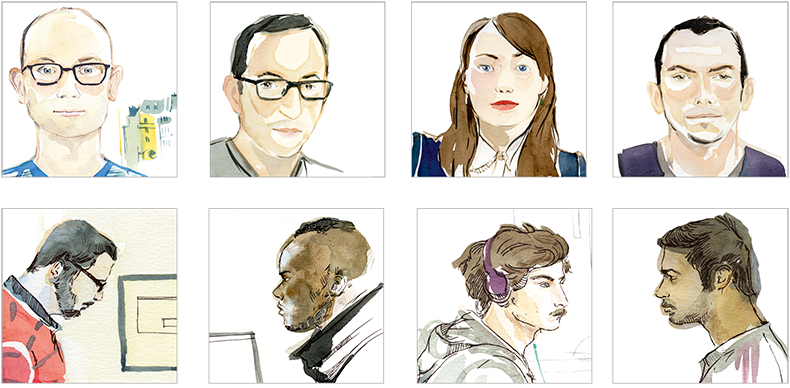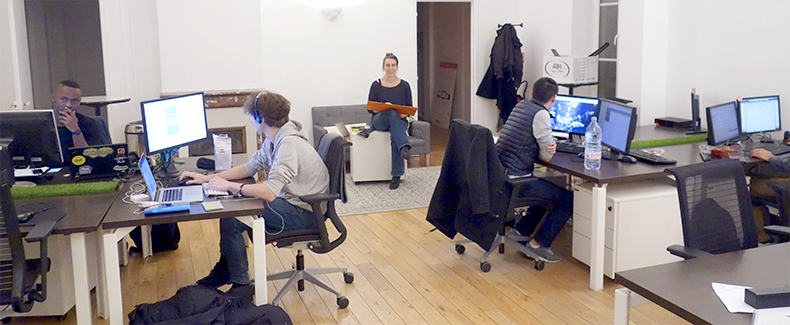 Realization of 25 portraits and 5 boards during a convention.